Become A Starke County Veterans Memorial Plaza Supporter
Help Support Our Monument By Providing A Donation For The Continued Upkeep and Maintenance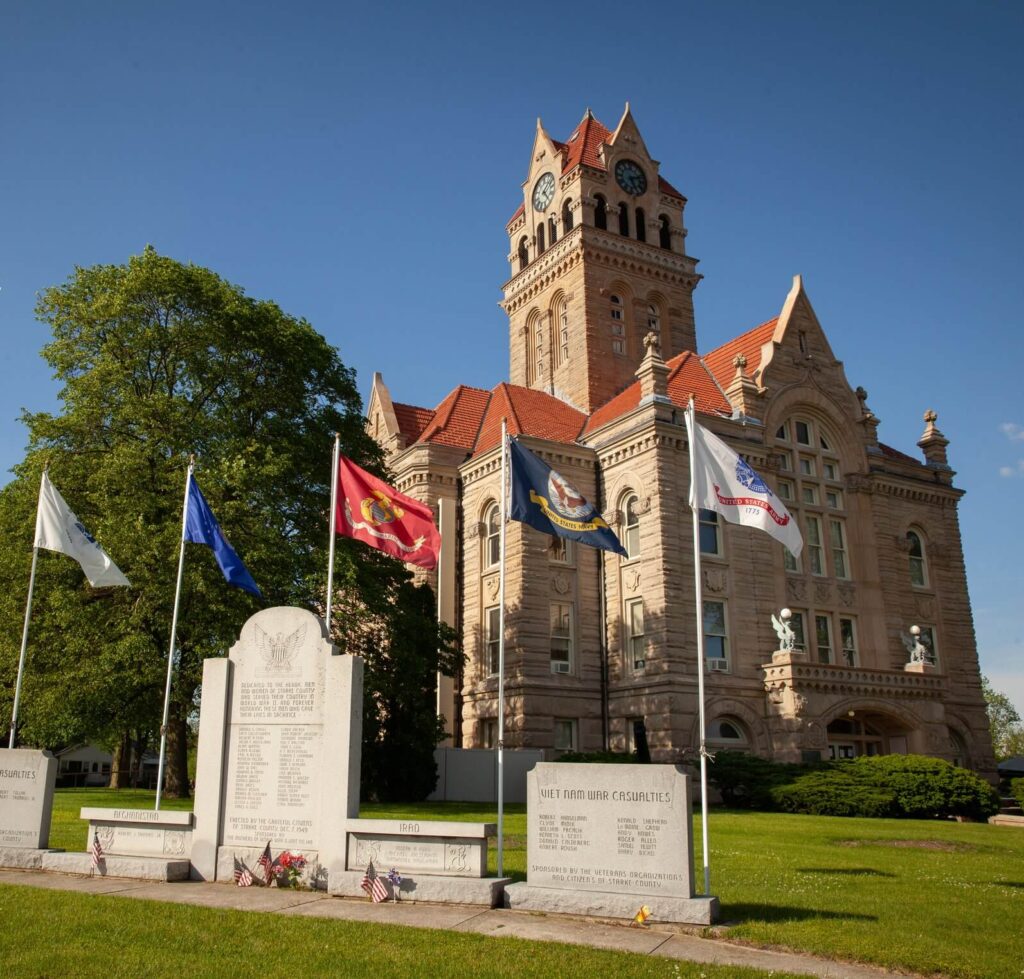 Starke County has a proud history of servicemen and women who have paid the ultimate sacrifice, and it is time to give them the respect they deserve. 
The existing veterans memorial on the southeast courthouse lawn was erected in the 1940s to remember local World War II casualties. Additional monuments were added to memorialize lives lost in the Korean and Vietnam wars, but due to space constraints veterans of the Iraq and Afghanistan wars were memorialized on benches placed between the three large monuments. 
The new Veterans Memorial Plaza will also honor local veterans of other conflicts and wars since Starke County's establishment in 1850. 
Civil War (April 12,1861-April 9,1865)
Spanish American War (April 21,1898-August 13, 1898)
Philippine American War (February 4,1899-July 2,1902)
WWI (July 28,1914-November 11, 1918)
WWII (September 1,1939-September 2, 1945)
Korean War (June 25,1950-July 27, 1953)
Vietnam War (November 1, 1955-April 30, 1975
 Persian Gulf War (August 2, 1990-February 28,1991)
Bosnian War (April 6,1992-December 14, 1995)
Kosovo (March 5, 1998-June 11, 1999)
Afghanistan (October 7, 2001-December 28, 2014) 
Iraq (March 20, 2003-December 15, 2011)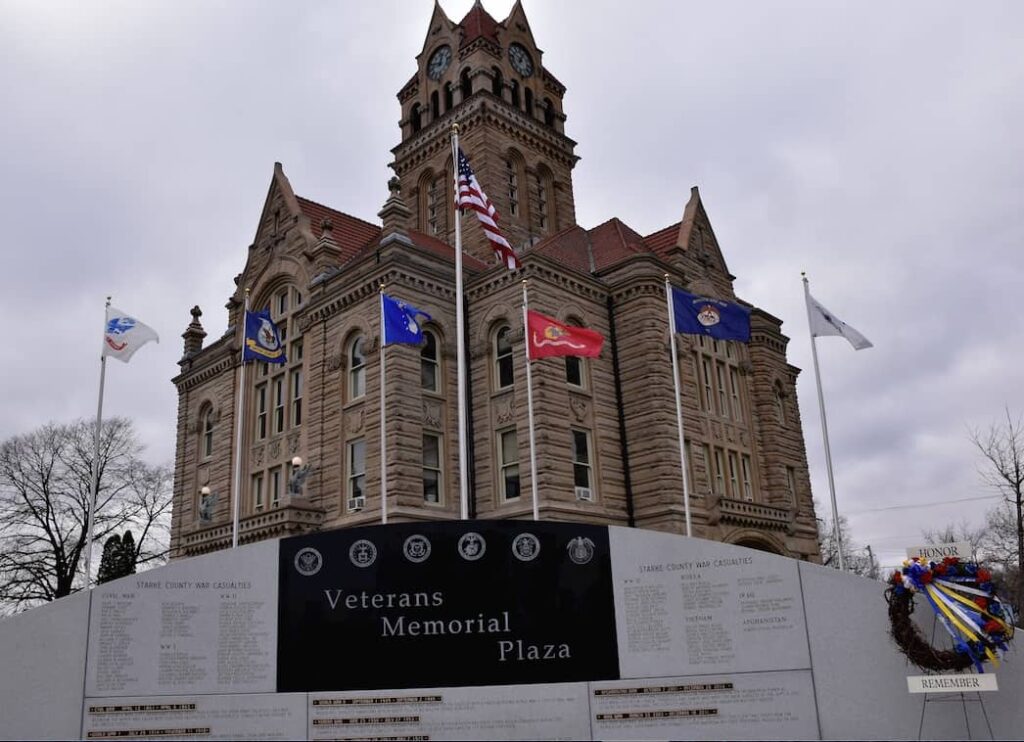 This plaza will be a place to sit, meditate and reflect on the great sacrifices our service men and women have made to secure and maintain our freedoms. It will also be a place to gather and hold public events. This new space will be larger in scale and will feature seating and lighting. It will also be fully compliant with the Americans With Disabilities Act. 
This project would not be possible without the generous financial support from Starke County businesses, residents and nonprofit organizations, as well as a $60,000 grant from the Indiana Housing and Community Development Authority.
Download The Official Starke County Veterans Memorial Plaza Press Release
Ground Breaking Ceremony Photo Gallery
Pictures of the New Veterans Memorial Plaza
This Project Was Made Possible By These Generous Donors